City on Fire
Unabridged Audiobook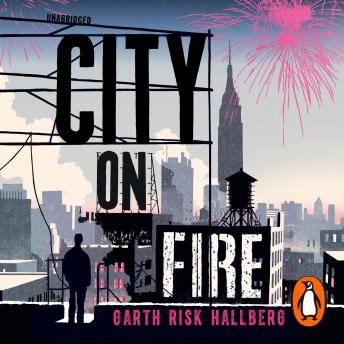 Duration:
37 hours 58 minutes
Summary:
NEW YORK. 1977. BE THERE WHEN IT EXPLODES.

It's New Year's Eve, 1976, and New York is a city on the edge. As midnight approaches, a blizzard sets in – and amidst the fireworks, an unmistakable sound rings out across Central Park. Gunshots. Two of them.

The search for the shooter will bring together a rich cast of New Yorkers. From the reluctant heirs to one of the city's greatest fortunes, to a couple of Long Island kids drawn to the punk scene downtown. From the newly arrived and enchanted, to those so sick of the city they want to burn it to the ground. All these lives are connected to one another – and to the life that still clings to that body in the park. Whether they know it or not, they are bound up in the same story – a story where history and revolution, love and art, crime and conspiracy are all packed into a single shell, ready to explode.

Then, on July 13th, 1977, the lights go out in New York City.
Genres: