Claim the Leopard Princess
Unabridged Audiobook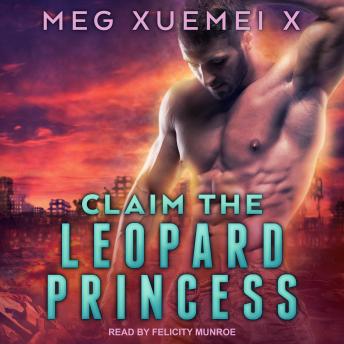 Duration:
4 hours 42 minutes
Summary:
Two mortal enemies. One hot, fated love.

The dominant wolf shifter never thought I'd fall onto his doomed planet. When I do, he thinks it's the best day of his life.

It's the worst for me.

I escaped being a breeder to a cruel king, only to have my spaceship crash on the arena where nine clans fight to the death to claim me. I flee the ship, but Antonio tracks me down. He fucks me, believing I'm his mate, but when he finds out who I truly am-a leopard princess whose father slaughtered his family-he looks at me with hatred.

Yet he can't let me go. His body craves mine too much, but his pack won't allow me to live. He must choose-put down his fated mate or defend me and lose everything.

Contains mature themes.
Genres: