Cliff Diver: An Emilia Cruz Novel
Unabridged Audiobook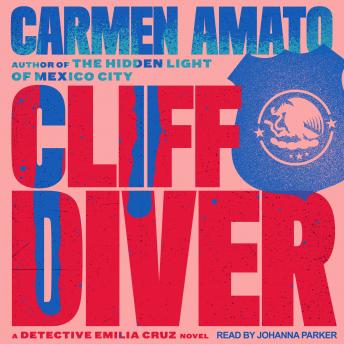 Duration:
10 hours 52 minutes
Summary:
Imagine if you were the first and only female police detective in Acapulco, investigating crime in a city both breathtaking and deadly. Mexican drug cartels battle for control and politicians are bought with blood money.

The detective squadroom reeks of machismo. The lieutenant is a dirty cop who has trapped you into silence.

Unexpectedly put in charge of the investigation when her lieutenant is found dead, Emilia Cruz uncovers the lieutenant's sordid sexual past as well as his involvement in a kidnapping and counterfeit money scheme.

Reputations are threatened by her discoveries and truth is for sale. Emilia becomes a pawn in an ugly game of checkmate and corruption played by Acapulco's ambitious mayor and the powerful police union.

Rival police detectives take aim at Emilia's investigation. Their ringleader is a prime suspect. Hotel manager Kurt Rucker has some helpful advice for Emilia but the heat between them is too hot to handle.

Feeling like one of Acapulco's famous cliff divers hoping not to crash on the rocks below, Emilia must choose between truth and survival. But no matter which choice, she won't be ready for the shock of the water.

And neither will you.
Genres: