The Cloning of Joanna May
Abridged Audiobook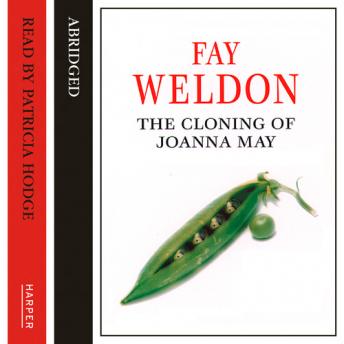 Duration:
2 hours 40 minutes
Summary:
An astonishing audiobook that probes into the strange world of genetic engineering.


Joanna May thought herself unique, indivisible – until one day, to her hideous shock, she discovered herself to be five: though childless she was a mother; though an only child she was surrounded by sisters young enough to be her daughers – Jane, Julie, Gina and Alice, the clones of Joanna May.


How will they withstand the shock of first meeting? And what of the avenging Carl, Joanna's former husband and the clones' creator: will he take revenge for his wife's infidelity and destroy her sisters one by one?


In this astonishing novel, Fay Weldon weaves a web of paradox quite awesome in its cunning. Probing into the strange world of genetic engineering, The Cloning of Joanna May raises frightening questions about our identity as individuals – and provides some startling answers. Funny, serious, revolutionary, this is the work of a master storyteller at the height of her powers.
Genres: