Close to Home: A Novel
Unabridged Audiobook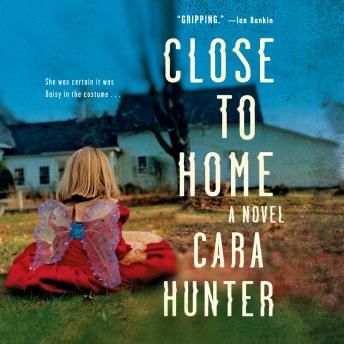 Duration:
9 hours 31 minutes
Summary:
A truly original psychological crime novel about a missing child and the scandal that erupts in the aftermath, brilliantly plotted with a shocking twist

She was certain it was Daisy in the flower costume. . . .

When eight-year-old Daisy Mason vanishes from her family's Oxford home during a costume party, Detective Inspector Adam Fawley knows that nine times out of ten, the offender is someone close to home. And Daisy's family is certainly strange--her mother is obsessed with keeping up appearances, while her father is cold and defensive under questioning. And then there's Daisy's little brother, so withdrawn and uncommunicative . . .

DI Fawley works against the clock to find any trace of the little girl, but it's as if she disappeared into thin air--no one saw anything; no one knows anything. But everyone has an opinion, and everyone, it seems, has a secret to conceal.

With a story that feels all too real, Close to Home is the best kind of suspense--the kind that sends chills down your spine and keeps you up late at night, thrilled and terrified.
Genres: