Coal: A Human History
Unabridged Audiobook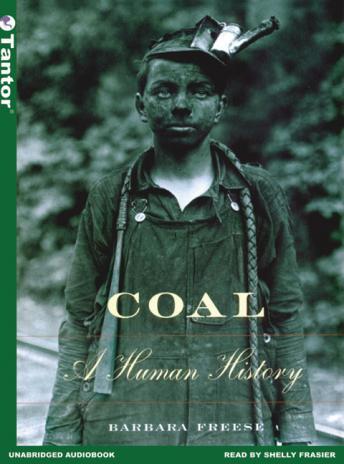 Duration:
7 hours 37 minutes
Summary:
The fascinating, often surprising story of how a simple black rock has altered the course of history. Prized as 'the best stone in Britain' by Roman invaders who carved jewelry out of it, coal has transformed societies, powered navies, fueled economies, and expanded frontiers. It made China a twelfth-century superpower, inspired the writing of the Communist Manifesto, and helped the northern states win the American Civil War.


Yet the mundane mineral that built our global economy-and even today powers our electrical plants-has also caused death, disease, and environmental destruction. As early as 1306, King Edward I tried to ban coal (unsuccessfully) because its smoke became so obnoxious. Its recent identification as a primary cause of global warming has made it a cause celebre of a new kind.


In this remarkable book, Barbara Freese takes us on a rich historical journey that begins three hundred million years ago and spans the globe. From the 'Great Stinking Fogs' of London to the rat-infested coal mines of Pennsylvania, from the impoverished slums of Manchester to the toxic city streets of Beijing, Coal is a captivating narrative about an ordinary substance that has done extraordinary things-a simple black rock that could well determine our fate as a species.
Genres: