Coco Pinchard, the Consequences of Love and Sex
A free trial credit cannot be used on this title.
Unabridged Audiobook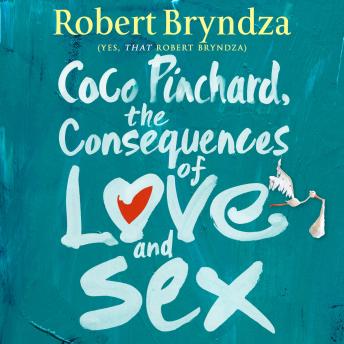 Duration:
8 hours 40 minutes
Summary:
'I laughed a whole lot. Cried a bit. Was devastated at one point and gasped in disbelief, my thoughts zooming to surely it's a mistake! When a book can get me that emotionally involved in the characters, it's a total win.'Goodreads reader review, 5 stars

Since Coco Pinchard's messy divorce, she hasn't just picked up the pieces, she's now a best-selling author and basking in a newly-wed glow with her gorgeous second husband, Adam. She feels stronger and wiser, and surely, the second time around, she'll have learnt from her mistakes?

But things aren't going quite to plan... Adam has lost his job, Coco's grown-up son, Rosencrantz seems to have derailed his life in spectacular fashion, and ex-mother-in-law Ethel keeps letting herself into the house thanks to an endless supply of spare keys. When literary agent Angie takes on Coco's arch rival, the formidable Regina Battenberg, it looks as though things can't get any worse. And then Coco discovers she's pregnant; at 44.

So much has changed since she was pregnant in her twenties, can she really do it all again? The sleepless nights, the stretch marks on top of stretch marks, and the sheer responsibility of bringing a new life into the world? One look at Mumsnet is enough to scare anyone off parenting for life!

The third stand-alone book in Robert Bryndza's bestselling Coco Pinchard series is a hilarious diary with Coco's trademark wit and honesty, tracing the raging hormones and extraordinary twists that take her to motherhood for the second time.
Genres: