Coco Pinchard's Big Fat Tipsy Wedding
A free trial credit cannot be used on this title.
Unabridged Audiobook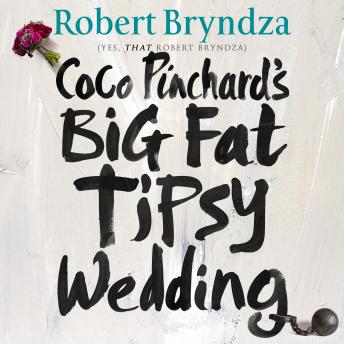 Duration:
8 hours 0 minutes
Summary:
Fans of rom-coms by Sophie Kinsella will be glued to the pages of this totally addictive page-turner - the stand-alone sequel to no.1 bestselling, The Not So Secret Emails of Coco Pinchard.

After a tumultuous divorce, Coco Pinchard has found love with her gorgeous new boyfriend, Adam. Her career as an author is finally a success, and she has fabulous friends in Christopher, a neurotic middle-aged socialite, and Marika, a slightly alcoholic dog walker.

Coco is even learning to cope with her awful ex mother-in-law, Ethel, who, despite the divorce, still thinks it's okay to criticise, especially when Coco and Adam decide they're ready to take the next big step, and move in together...

But hours before move-in day, Adam ends their relationship without explanation and vanishes into thin air. Coco feels shocked and betrayed, but there's something very strange about the circumstances of his disappearance. When Coco sets out to discover what has really happened, she uncovers a shocking secret Adam has been hiding from her... A secret that changes both their lives forever.

Filled with hilarious twists and turns, Coco Pinchard's Big Fat Tipsy Wedding is both a romantic comedy, and a touching tale of undying love and faith.
Genres: