The Coffin Merchant
Unabridged Audiobook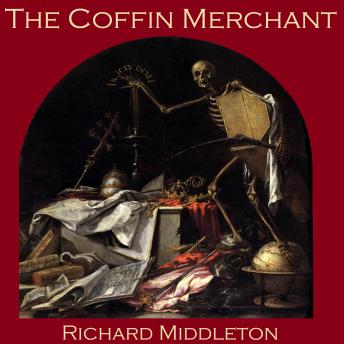 Duration:
0 hours 15 minutes
Summary:
Richard Barham Middleton (1882-1911) was an English poet and author who is remembered mostly for his supernatural tales and ghost stories, in particular 'The Ghost Ship', 'The Coffin Merchant' and 'On the Brighton Road'.

"The Coffin Merchant" is the peculiar tale of Eustace Reynolds, who is handed a handbill by a stranger one day. The flyer reads: "You will soon be wanting a coffin! At 606 Gray's Inn Road, your order will be attended to with civility and despatch. Call and see us!"

Eustace is curious enough to go to see the coffin merchant, and what happens next is unexpected, to say the least.
Genres: