The Cold Kiss
Unabridged Audiobook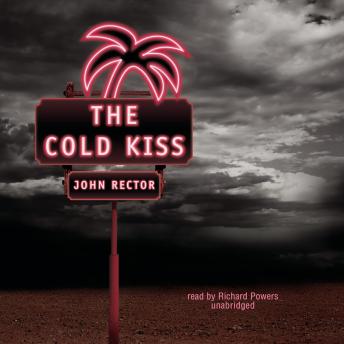 Duration:
7 hours 26 minutes
Summary:
All Nate and Sara want is a new life in a new town, away from the crime and poverty of their past. So when they are approached at a roadside diner by a shady hitchhiker offering $500 for a ride to Omaha, they wonder if their luck might be changing. At first it seems like so much easy money—but within a few hours the man is dead.

Now, forced off the road by a blizzard and trapped in a run-down motel on the side of a deserted highway, Nate and Sara begin to uncover the man's secrets: who he was, how he died, and most importantly, why he was carrying two million dollars in his suitcase. Before they know it, Nate and Sara are fighting for their lives. In the end, each has to decide just how far they are willing to go to survive.

The Cold Kiss is an everyman psychological thriller that pits a young couple against moral corruption, greed, betrayal, and love. For two characters who may have used up all their chances, it's the classic final trip down the dark tunnel that might lead to heaven but drags them through hell.
Genres: