The Cold War: History in an Hour
Unabridged Audiobook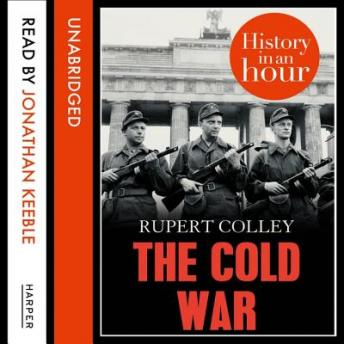 Duration:
1 hours 28 minutes
Summary:
Love history? Know your stuff with History in an Hour.


From the end of World War Two to the collapse of the Soviet Union in 1991 the world lived within the shadow of the Cold War. Russia and America eyed each other with suspicion and hostility. World War Two was too recent to be forgotten and a nuclear Third World War remained a distinct possibility. Post-war Europe was being rebuilt and Churchill, Stalin and Roosevelt had to find a way to work together for peace.


The Cold War: History in an Hour will help you understand the dynamics of the politics of the time and how Europe and the rest of the world rebuilt themselves after World War Two.


Know your stuff: read about the Cold War in just one hour.
Genres: