The Common Girl: An epic love story
Unabridged Audiobook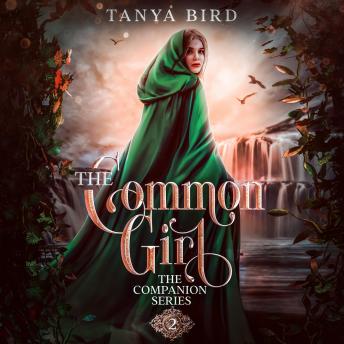 Duration:
7 hours 58 minutes
Summary:
Love has never been more dangerous.
Companions are the kingdom's most beautiful and educated women-possessions of Syrasan's royal men. But the longstanding tradition is about to change.
Prince Tyron never wanted a Companion. Now he cannot fathom a life without her. But when a rebellious act brings brutal consequences, the prince realises that what he feels might be her biggest threat. As his Companion's future grows uncertain, he will do whatever it takes to keep her safe.
Aldara never wanted to be a Companion. The choice was made for her. She certainly never imagined she would grow to love the prince more than her own freedom. Now their life together is falling apart. Tyron wants her safe, and she must find a way to exist without him. But as Zoelin tightens its grip on Syrasan, the pair soon discovers there are no safe havens.
Tender and heart-stopping, The Common Girl is a story about love, sacrifice and the roles that bind us.
PLEASE NOTE: This is book two in The Companion series and is best read after book one, The Royal Companion. 
Genres: