The Complete Guide to Chakras: Activating the 12 Chakra Energy System for Balance and Healing
Unabridged Audiobook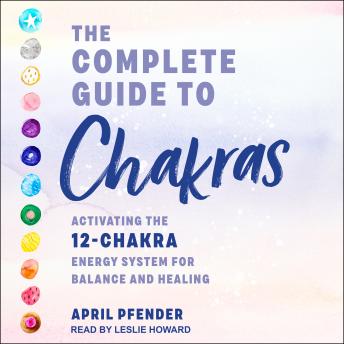 Duration:
8 hours 28 minutes
Summary:
A complete chakra guide to help you achieve spiritual growth, wellness, and healing.

If you've ever wondered how each chakra-the foundational energy centers of the body-can help you heal and harmonize your body, mind, and spirit, The Complete Guide to Chakras is the perfect resource. It features detailed profiles that illuminate the innate power of twelve different chakras and how they govern our physical bodies, our emotions, and our potential.

The wide range of meditation-based exercises will help you explore how every chakra in your body can be harnessed for strength, vitality, healing, and personal growth. You'll even discover how to use that spiritual knowledge to seek guidance, expand your consciousness, and attract what you desire to live a full and healthy life.

Understand and align every chakra in your body with this clear and informative guide to inner balance.
Genres: