Concentration: Focus Longer and Train Your Mind to Tap into Your Subconscious Powers
A free trial credit cannot be used on this title.
Unabridged Audiobook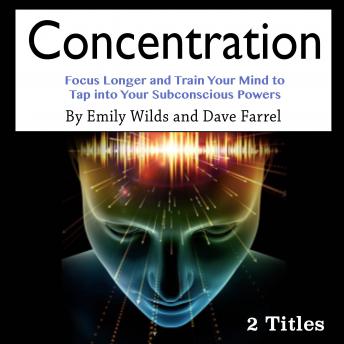 Duration:
1 hours 52 minutes
Summary:
This is a 2-book bundle, consisting of these themes



Theme 1: Do you know what the seven keys are to think better?

 

And do you understand the advantages of creative visualization?

 

Many people have no clue what's going on inside their minds. And even though I cannot promise that this book can explain every thought and every idea or imagination, it will definitely give you new insights that help you get a firmer grasp of the neurological connections your brain is making.

 



Theme 2: Focusing is more important than it have has been in an era with social media, advertisements, and a million possibilities to spend your time wisely or foolishly. In this guide, we will show you how to ignore distractions, improve your memory, and increase your concentration.
Genres: