Conquest
Unabridged Audiobook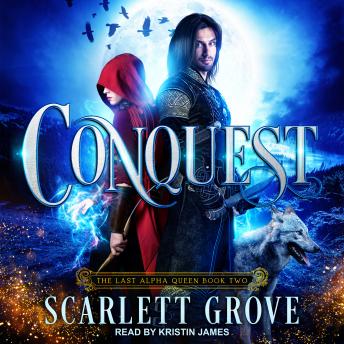 Duration:
8 hours 26 minutes
Summary:
In a world consumed by darkness, death is not the end. Ghosts replace those who've been lost, turning entire cities into wastelands. When the dead take up residence, the living have no choice but to run and hide.

Shifter queen Kayla Redclaw is bound by blood and prophecy to the five Blackfang brothers, and two very different men have become her mates.

After rescuing the Blackfangs' pack from vampires, their village needs far more than repairs. Dangerous ghosts haunt the streets of Mist Valley, leaving yet another pack member dead. As Alpha, Kayla must find a way to rid the land of ghosts or the pack will be forced to leave.

Riddick Blackfang is the lovable rogue who stole Kayla's heart in a witch's prison cell. While on a mission to save the village, their spark of attraction bursts into flames.

When Kayla discovers she's pregnant, she knows its Riddick's child. But the with the pregnancy, Kayla experiences changes far greater than the child growing in her womb-changes that could spell disaster for her baby, her mates, and the entire world.

Can Kayla finally claim her light, or will her family be destroyed by the darkness she has vowed to obliterate?

Contains mature themes.
Genres: