Constable Around the Village
Unabridged Audiobook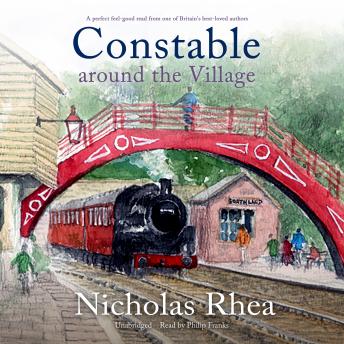 Duration:
6 hours 3 minutes
Summary:
A canine crisis for Constable Nick

Nick is settling into his role as a police constable in Aidensfield, getting to grips with rural life and his new colleagues and neighbors. Constable Nick maintains his warm approach through the village's many incidents, whether it's the historic tradition of the First Footing on New Year's Eve or the scandal of an undug grave.

More problems stem from the unlawful activities of Arnold Merryweather's bus, with its imposing conductress, Hannah, a jockey who steals supplies for his hungry horse, and the old railway worker who vanishes as the last train passes through the village.

Nick soon finds himself facing a canine crisis. Farmer Lowe's overworked sheepdog is feigning deafness. Without the dog, the cows cannot be milked, bringing his farming business to a screeching halt. Meanwhile, five sheep turn up dead, and Sidney Chapman's dog is accused of the crime, much to his dismay. Can Nick salvage Aidensfield's farming future, not to mention the reputations of two dogs, while juggling his other cases?
Genres: