Coronavirus: Social Distancing, Economic Effects, and Prevention Basics of COVID-19
A free trial credit cannot be used on this title.
Unabridged Audiobook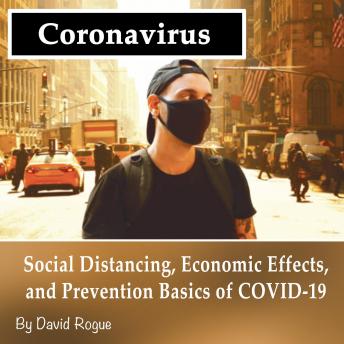 Duration:
0 hours 53 minutes
Summary:
I have often wondered if there would be a zombie outbreak like in the movie 'I Am Legend' and even though this is not exactly the same, the rise of COVID-19 is the closest thing we know, I think.


In this book, we'll go through several aspects that have been reported of the virus. We'll go over some of the rules and guidelines many countries have set, and the reasons why those preventative measures have been imposed on the population.


Thanks again for looking at my short-read book about this topic. I hope you'll enjoy the content.


THIS AUDIOBOOK MAY INCLUDE INFORMATION REGARDING THE COVID-19 PANDEMIC. INFORMATION RELATED TO COVID-19 CONTINUES TO EVOLVE. AUDIOBOOKS.COM ENCOURAGES YOU TO SEEK UP-TO-DATE INFORMATION AND GUIDANCE FROM YOUR LOCAL PUBLIC HEALTH UNIT.
Genres: