Coronavirus: The COVID-19 Pandemic and Its Global Effects on the Economy
A free trial credit cannot be used on this title.
Unabridged Audiobook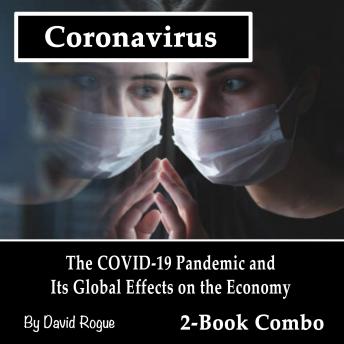 Duration:
1 hours 45 minutes
Summary:
In this bundle of 2 books in 1, you'll find the following topics in the following titles:

 

 

Book 1 - I have often wondered if there would be a zombie outbreak like in the movie 'I Am Legend' and even though this is not exactly the same, the rise of COVID-19 is the closest thing we know, I think.


In this book, we'll go through several aspects that have been reported of the virus. We'll go over some of the rules and guidelines many countries have set, and the reasons why those preventative measures have been imposed on the population.

 

 

Book 2 - It's inevitable to say that the Coronavirus, or Covid-19, more accurately, has done severe damage, both on the health and finances of people, businesses, hospitals, and entire nations. This book will focus on some of those horrific stories. Some of these things may have slightly inaccurate numbers, as is often the case with the news, and some may be exaggerated, but just understand that there's usually an element of truth in each, and that those consequences aren't to be overlooked.


THIS AUDIOBOOK MAY INCLUDE INFORMATION REGARDING THE COVID-19 PANDEMIC. INFORMATION RELATED TO COVID-19 CONTINUES TO EVOLVE. AUDIOBOOKS.COM ENCOURAGES YOU TO SEEK UP-TO-DATE INFORMATION AND GUIDANCE FROM YOUR LOCAL PUBLIC HEALTH UNIT.
Genres: