A Costume Piece: A Raffles Mystery
Unabridged Audiobook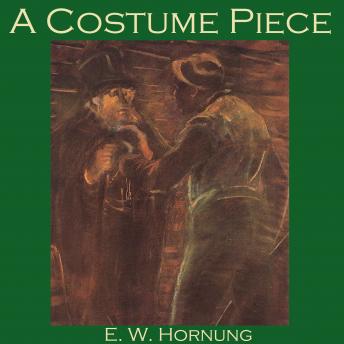 Duration:
0 hours 39 minutes
Summary:
Ernest William Hornung (1866-1921) was an English writer best known for tales of the gentleman thief A. J. Raffles and his sidekick, Bunny Manders in late 19th-century London. These two characters are thought to have been in part based on his friends Oscar Wilde and his lover, Lord Alfred Douglas, and also on Sherlock Holmes and Dr. Watson.

In A Costume Piece Raffles is determined to steal the purple diamonds which are worn ostentatiously be the wealthy society bully Reuben Rosenthal. It will be one of the toughest tasks Raffles has ever set himself, not least because the millionaire is armed and dangerous.

But Raffles comes up with a cunning plan, although he is initially reluctant to share his scheme with the loyal Bunny Manders...which leads to a near fatal mistake.
Genres: