Country Girls: Carl Weber Presents
Unabridged Audiobook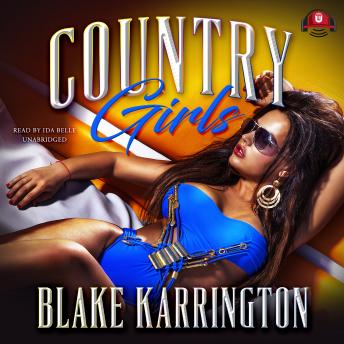 Duration:
11 hours 6 minutes
Summary:
Welcome to the South, where women are raised to be mothers and wives, and to stand by their man no matter what. It's a place where, if you're a size eight, you're too small.

When Niya, the head of MHB (Money-Hungry Bitches), decided to put her family's future first, nothing and nobody else mattered. You were either going to stand behind her or be the one standing on the other end of her gun. Any and every nigga known to get money in North Carolina was a target. MHB began as a small movement but quickly became an organization.

Take a walk with Blake Karrington and see how Southern hospitality can become deadly for anyone who doesn't understand how country girls roll!
Genres: