Creatures: A Novel
Unabridged Audiobook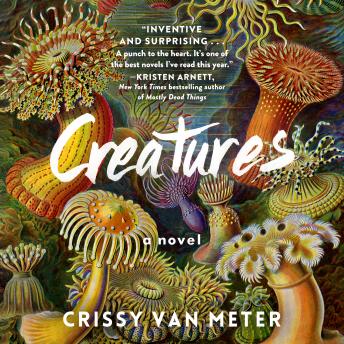 Duration:
5 hours 58 minutes
Summary:
On the eve of Evangeline's wedding, a dead whale is trapped in the harbor of Winter Island, the groom may be lost at sea, and Evie's mostly absent mother has shown up out of the blue. From there, in this mesmerizing, provocative debut, Evie remembers and reckons with her complicated upbringing in this lush, wild land off the coast of Southern California.

Evie grew up with her well-meaning but negligent father, surviving on the money he made dealing the island's world-famous strain of marijuana, Winter Wonderland. Although he raised her with a deep respect for the elements, the sea, and the creatures living within it, he also left her to parent herself. With wit, love, and bracing ashes of anger, Creatures probes the complexities of love and abandonment, guilt and forgiveness, betrayal and grief-and the ways in which our ability to love can be threatened if we are not brave enough to conquer the past.

Lyrical, darkly funny, and ultimately cathartic, Creatures exerts a pull as strong as the tides.
Genres: