Cry Dance: An Emmett Parker and Anna Turnipseed Mystery
Unabridged Audiobook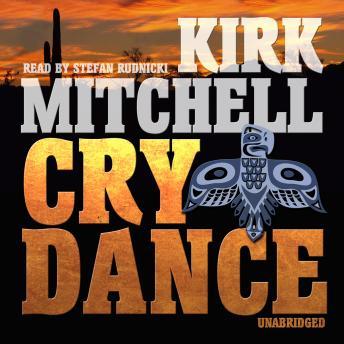 Duration:
11 hours 18 minutes
Summary:
If there's one thing that Bureau of Indian Affairs Investigator Emmett Quanah Parker knows, it's that the dead don't always stay dead. With him he carries the ghosts of a partner killed in action, three failed marriages, and a long affair with the bottle. And now he's about to face the most dangerous case of his career-one that begins with a body that doesn't stay buried.
The corpse of a woman, brutally murdered and bizarrely mutilated, is discovered on Havasupai Nation land. Parker is paired with FBI Special Agent Anna Turnipseed in a hastily assembled task force of two. The two share a mixed Native American ancestry-and little else. As they are pulled deeper into a complex case, Parker suspects they are being led, like Custer to a Little Bighorn, into a killer's trap. At the heart of it are the dead, and history is the most lethal weapon of all.
Fans of Tony Hillerman will enjoy these novels by Kirk Mitchell, whose background as a sheriff on a reservation brings an exciting realism to the books.
Genres: