Curse of the Chosen
Unabridged Audiobook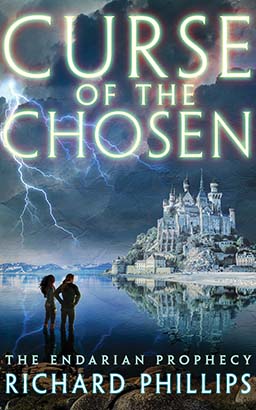 Duration:
7 hours 13 minutes
Summary:
The fight against primordial evil continues, and the stakes have never been higher…

Kragan, wielder of dark magic, has failed to vanquish the light in Lorness Carol Rafel, the woman prophesied to destroy him. Now Kragan has leveled a new threat against her: an unholy order of foul priests enlisted to storm her stronghold and destroy her and her companions once and for all.

Lorness Carol is waiting.

In the valley of Misty Hollow, she's finally conquered her fear of her magic. She has awakened a new power within her: the ability to manipulate minds. But even Carol is unprepared for where this new battle will take her.

For her brother, Lord Alan, is unwittingly fulfilling a prophecy as well. As the Chosen of the Dread Lord, he is amassing an army of feared soldiers—a battalion that could save the world, or pitch his sister's legacy into everlasting darkness.
Genres: