Cursed Stone - Surge of Magic - Book 3
A free trial credit cannot be used on this title.
Unabridged Audiobook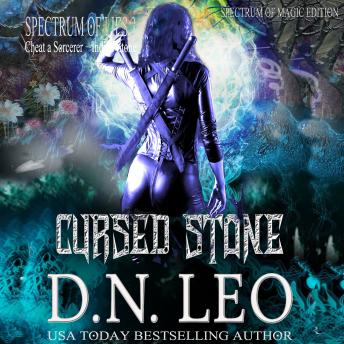 Duration:
4 hours 46 minutes
Summary:
Imagine when Romeo and Juliette meet The Howling! The best combination of Contemporary Urban Fantasy and Supernatural thriller.

Lorcan, Orla, Roy and Mori escaped the brutal attack of the sea creature by the skin of their teeth, only to find out that they had not yet fulfilled their mission. Not only had they put their lives in danger and not achieved their goal, but they had also triggered a catastrophe that might cost millions of human lives.

It was now their responsibility to prevent the cataclysmic event from happening.

This is the third installment in an urban fantasy thriller series, filled with paranormal and science fiction twists and turns!
Genres: