Customer Care Excellence: How to Create an Effective Customer Focus
Unabridged Audiobook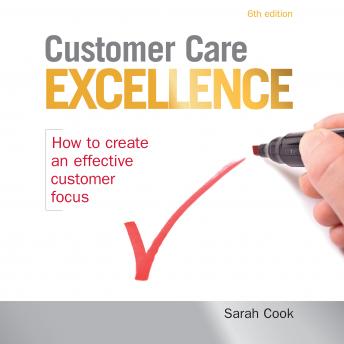 Duration:
10 hours 57 minutes
Summary:
Today's consumers are sophisticated, well informed and have high expectations of the services they want to receive. They want greater choice, speed of service, convenience and will not be "sold to" or manipulated. Companies that do not face up to these changes will lose market share.

This fully updated sixth edition of Customer Care Excellence recognizes these trends and demonstrates in a clear, practical way how to develop and sustain a customer-service focus. The book places great emphasis on the strategic aspects of customer care - gaining commitment, listening to customers, developing a customer-care ethos and motivating employees to deliver excellent service - ensuring successful results. It explains how to exceed customer expectations at the front line, creating a memorable customer experience and encouraging an emotional connection with the brand.

This edition also includes:
• investigation into the effects of blogging and social networking on customer behaviour
• new material on employee training methods, covering the use of podcasts, webcasts and videos
• additional information on how employee engagement leads to customer engagement
• updated international case studies, plus new examples from Virgin, Aviva and eBay

This fully updated edition is essential reading for all those in business looking to improve their customer care, and consequently improve profits, employee morale, standing and reputation.
Genres: