Cyber Cell: An all action sci-fi thriller
A free trial credit cannot be used on this title.
Unabridged Audiobook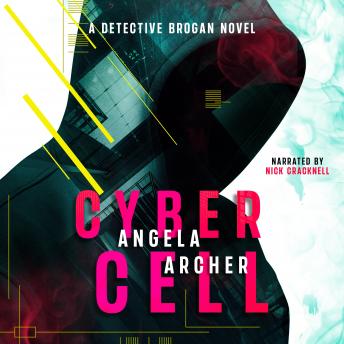 Duration:
6 hours 46 minutes
Summary:
You can't live forever...

Unless you change the definition of living...

In the years that followed the drone wars, Detective Brogan still struggled with his unceremonious dismissal from the military. He's bitter and angry - fighting daily to repress the memory of his final mission.

When a murder on his doorstep seems more than a botched burglary, Brogan is compelled to investigate. Amongst the lies and corruption, he makes a shocking discovery - cybernating kids are dying in an experiment set to change the landscape of the human race forever. 

With the risk of more kids losing their life, Brogan's past, present, and future collide as he fights tooth and nail to find the culprits...before he too pays the ultimate price.

Cyber Cell is a soberingly realistic sci-fi thriller with a noir vibe. Featuring tense action, gripping twists, and a slice of future possibility, Angela Archer's debut is not one to be missed.
Genres: