Cymbeline
Unabridged Audiobook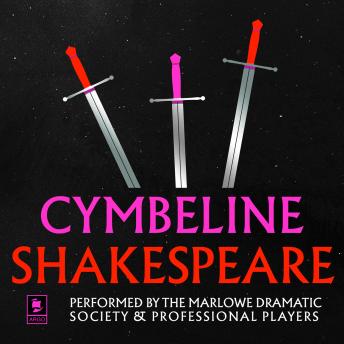 Duration:
2 hours 58 minutes
Summary:
William Collins Books and Decca Records are proud to present ARGO Classics, a historic catalogue of classic prose and verse read by some of the world's most renowned voices. Originally released as vinyl records, these expertly remastered stories are now available to download for the first time.


'Fortune brings in some boats that are not steered.'


Cymbeline is believed to be one of Shakespeare's final plays and is about deceit, pursuit and seduction.


King Cymbeline of Britain banishes his daughter Innogen's husband, who then makes a bet on Innogen's fidelity. Innogen is accused of being unfaithful, runs away, and becomes a page for the Roman army as it invades Britain. In the end, Innogen clears her name, discovers her long-lost brothers and reunites with her husband while Cymbeline makes peace with Rome.


All of the Shakespeare plays within the ARGO Classics catalogue are performed by the Marlowe Dramatic Society and Professional Players. The Marlowe was founded in 1907 with a mission to focus on effective delivery of verse, respect the integrity of texts, and rescue neglected plays by Shakespeare's contemporaries and the less performed plays of Shakespeare himself. The Marlowe has performed annually at Cambridge Arts Theatre since its opening in 1936 and continues to produce some of the finest actors of their generations.


Thurston Dart, Professor of Music at London University and a Fellow of Jesus College Cambridge, directed the music for this production.


The full cast includes: Denis McCarthy; David Rowe-Beddoe; Ian Lang; Terrence Hardiman; Andrew Parkes; John Sharpe; Roger Hammond; Tony White; Peter Orr; David Coombes; Philip Strick; Tom Bussman; John Tracy-Phillips; Trevor Nunn; Tom Bussman; Michael Burrell; Gillian Webb; Margaret Drabble; Micheline Samuels.
Genres: