The da Vinci Legacy: How an Elusive 16th-Century Artist Became a Global Pop Icon
Unabridged Audiobook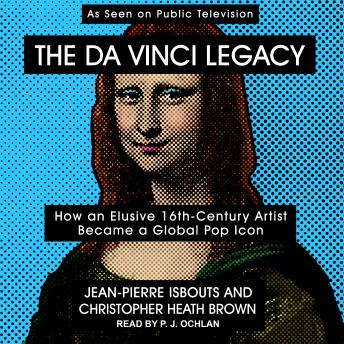 Duration:
6 hours 55 minutes
Summary:
Virtually everyone would agree that Leonardo da Vinci was the most important artist of the High Renaissance. It was Leonardo who singlehandedly created the defining features of Western art: a realism based on subtle shading; depth using atmospheric effects; and dramatic contrasts between light and dark.

But how did Leonardo, a painter of very few works who died in obscurity in France, become the internationally renowned icon he is today, with the Mona Lisa and the Last Supper the most visited artworks in the world, attracting nearly a billion visitors each year, and Salvator Mundi selling as the most expensive artwork of all time, for nearly half a billion dollars?

This extraordinary volume is the first book to unravel these mysteries by diving deep into the art, literature, science, and politics of Europe from the Renaissance through today. It gives illuminating context to both Leonardo and his accomplishments; explores why Leonardo's fame vastly overshadowed that of his contemporaries and disciples; and ultimately reveals why despite finishing very few works, his celebrity has survived, even thrived, through five centuries of history.
Genres: