Dagger's Sleep
Unabridged Audiobook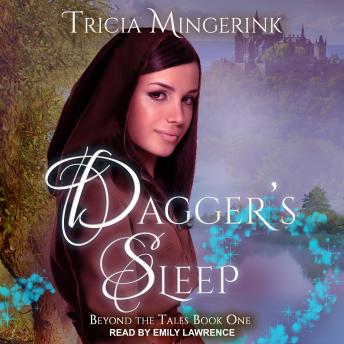 Duration:
10 hours 50 minutes
Summary:
A prince cursed to sleep.

A princess destined to wake him.

A kingdom determined to stop them.

High Prince Alexander has been cursed to a sleep like unto death, a curse that will end the line of the high kings and send the Seven Kingdoms of Tallahatchia into chaos. With his manservant to carry his luggage and his own superior intelligence to aid him, Alex sets off to find one of the Fae and end his curse one way or another.

A hundred years later, Princess Rosanna learns she is the princess destined by the Highest King to wake the legendary sleeping prince. With the help of the mysterious Daemyn Rand, can she find the courage to finish the quest as Tallahatchia wavers on the edge of war?

One curse connects them. A hundred years separate them. From the rushing rivers of Tallahatchia's mountains to the hall of the Highest King himself, their quests will demand greater sacrifice than either of them could imagine.
Genres: