Damage Control
Unabridged Audiobook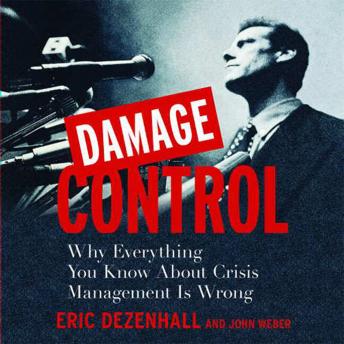 Duration:
5 hours 57 minutes
Summary:
Much of the conventional wisdom about damage control and crisis PR is self-serving, self-congratulatory, self-deceiving, and flat out wrong. And no one knows it better than Eric Dezenhall and John Weber, who have helped countless companies, politicians, and celebrities get out of various kinds of trouble.

If you're facing a lawsuit, a sex scandal, a defective product, or allegations of insider trading, other PR experts will tell you to stay positive, get your message out, and everything will be just fine. But happy talk doesn't help much during a real crisis, and it's easy to lose sight of your real priorities. In a trial, for instance, you might want the whole world to think you're a wonderful person, but all that matters is whether twelve jurors think you're guilty.

Damage Control will reveal what works, what doesn't, and how to really survive a career-threatening situation. It will be the definitive book on this subject for years to come.
Genres: