Damien
Unabridged Audiobook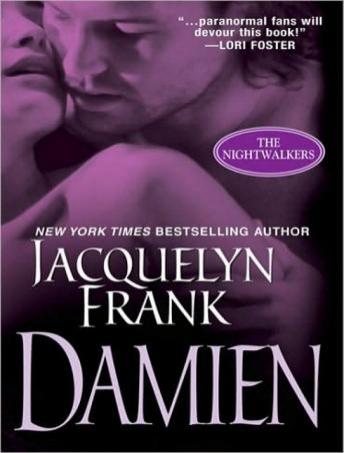 Duration:
11 hours 0 minutes
Summary:
He'd never loved. But she was irresistible.

As reigning Vampire Prince, Damien has tasted every pleasure the world has to offer-consorting with kings and queens and delighting in sensual adventure. Now, tired of such pursuits, he devotes his energies to protecting his people. The war between human necromancers and Nightwalkers has escalated, and when the enemy makes a daring move, kidnapping Syreena, a Lycanthrope Princess, Damien boldly follows. He succeeds in rescuing her, but is unprepared for the erotic longing her lush sensuality awakens in him.

Gifted with rare abilities, Syreena grew up in a cloistered setting and was forbidden to form attachments to others, yet the connection Damien feels with her is immediate, intoxicating, and impossible for either to resist. But claiming Syreena as his mate could have shattering repercussions for every Nightwalker-and leave their enemies more dangerous than ever before.
Genres: