A Dangerous Proposal
Unabridged Audiobook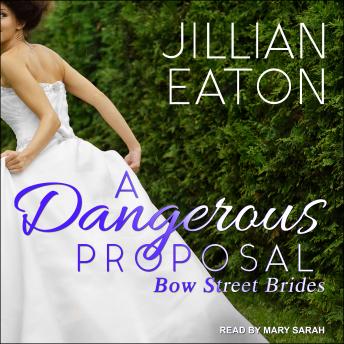 Duration:
7 hours 48 minutes
Summary:
A DISGRACED LADY . . .

Felicity Atwood's life was a debutante's dream. She had a wealthy husband, two beautiful children, and an elegant townhouse in Grosvenor Square. Everything was perfect . . . until her husband publicly left her for his mistress and her dream turned into a nightmare. Now she's divorced, destitute, and bordering on desperate.

A CHARMING THIEF . . .

Felix Spencer has never met a piece of jewelry he couldn't steal or a pretty woman he couldn't charm . . . until Felicity. A cunning thief turned Bow Street Runner, he's exactly the sort of man she has been taught to avoid at all costs. But try as she might she cannot forget the kiss he stole from her . . . or the way she feels when she's wrapped in his arms.

A DANGEROUS PROPOSAL . . .

Determined to possess the dark-haired beauty, Felix sets out to prove himself worthy of her love only to quickly discover Felicity's heart is the one thing he cannot steal. Having been hurt by men twice before, she doesn't trust the charming rake any further than she can throw him. But when she finds herself witness to a horrible crime, Felix is the only one she can turn to. Somehow she must find the courage to trust him with her heart . . . or risk losing her life.

Contains mature themes.
Genres: