Daniel, at sea
Unabridged Audiobook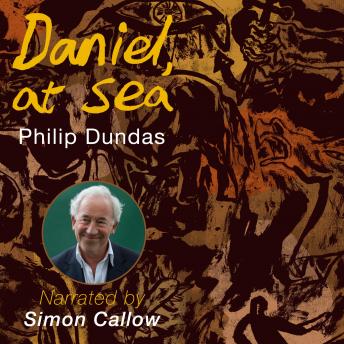 Duration:
7 hours 18 minutes
Summary:
It's 2014 and retired professor Daniel Sale, 77, is the wealthy descendent of a New England family. All of his life he has harboured the guilt of being responsible for the murder of his lover, 50 years before. And now he is alone, following the death of his wife, he fears the approach of dementia.
One day, he is introduced to New York lawyer Chester Bowery and his two young daughters. As they start to become friends, something unexpected from Daniel's past confronts him with the bitter truth that everything he believed in his life up until that moment, may have been a lie. He confesses to his friend the brutal end to a love story half a century before.
Together they take a journey back to 1961 to relive his experiences in Barcelona, a city recovering from war, where he became involved in a world of Catalan intrigue, poverty and resistance but most of all a deep and overwhelming love affair in a world far different from his New England upbringing and his socialite mother.
This is an unfolding tale of an old man who, having become lost in the world, suddenly learns that life can begin at any time and that true love is never what you think and is never to be found where you expect it. It is both an elegy for a lifetime of grief and a celebration of the importance of being true to ourselves.
Narrated by world-renowned British actor Simon Callow OBE, star of stage and screen, with roles in films including Room with a View, Four Weddings and a Funeral, Postcards from the Edge and Shakespeare in Love. His rich, mellifluous tones bring charm and sensitivity to this story, sometimes uplifting, sometimes heartbreaking.
Genres: