The Dante Club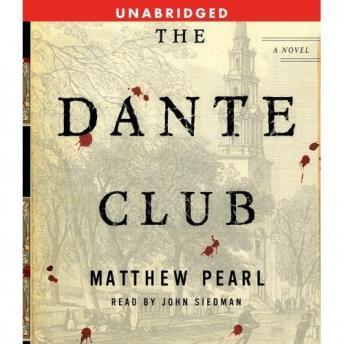 Duration:
14 hours 21 minutes
Summary:
In 1865 Boston, the members of the Dante Club -- poets and Harvard professors Henry Wadsworth Longfellow, Dr. Oliver Wendell Holmes, and James Russell Lowell, along with publisher J.T. Fields -- are finishing America's first translation of The Divine Comedy and preparing to unveil Dante's remarkable visions to the New World. The powerful Boston Brahmins at Harvard College are fighting to keep Dante in obscurity, believing that the infiltration of foreign superstitions onto American bookshelves will prove as corrupting as the immigrants living in Boston Harbor.

As they struggle to keep their sacred literary cause alive, the plans of the Dante Club are put in further jeopardy when a serial killer unleashes his terror on the city. Only the scholars realize that the gruesome murders are modeled on the descriptions from Dante's Inferno and its account of Hell's torturous punishments. With the lives of the Boston elite and Dante's literary future in America at stake, the Dante Club must find the killer before the authorities discover their secret.

The Dante Club is a magnificent blend of fact and fiction, a brilliantly realized paean to Dante, his mythic genius, and his continued grip on our imaginations.
Genres: