Dark Blood Comes From the Feet
A free trial credit cannot be used on this title.
Unabridged Audiobook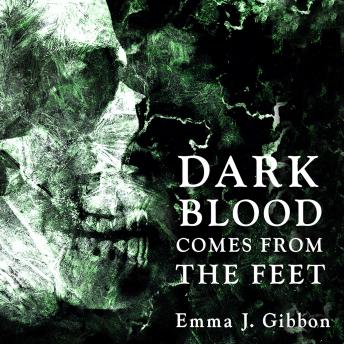 Duration:
5 hours 4 minutes
Summary:
An NPR best book of 2020! Dark Blood Comes from the Feet is a strange and eclectic collection of seventeen stories from horror author and speculative poet, Emma J. Gibbon. Within its pages, you will meet secret societies who contract deadly diseases on purpose, dancers helping each other avoid 'below,' monstrous children who must be loved before they return to the sea, a taxidermy-obsessed mother, small blue devils in the Maine woods, a black cat that retrieves the dying, the last witch in Florida, and 'a huge fucking dog of potentially supernatural origin.' Visit haunted houses, a Hollywood nightclub, limbo, Whitechapel, and other stops on a death tour, and a childhood hangout that spells destruction for kids and dogs alike. Listen to a punk rock sermon in a post-apocalyptic matriarchal society, witness crustaceans that have trouble staying dead, a cannibalistic romance, a gothic love story to tuberculosis and a downtrodden wife's transformation.
Genres: