The Dark of Day
Unabridged Audiobook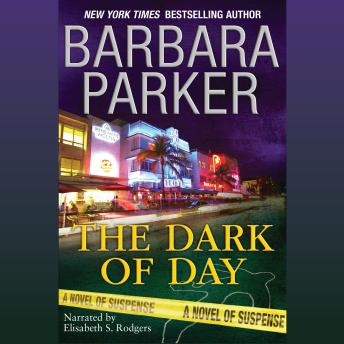 Duration:
11 hours 0 minutes
Summary:
Barbara Parker introduces one of themost unforgettable female characters in suspense fiction: high-profile Miamidefense attorney C. J. Dunn.
C J. Dunn is an expert at spinning herclients' image in the media. She is the perfect lawyer to deflect policeinterest in Rick Slater, head of security for Bob Shelby, a US congressman fromMiami. Slater was seen at a South Beach party with the recently vanished AlanaMartin, and in election season, any hint of scandal could doom the congressman'schances. C. J. has reasons not to like Slater's boss, but, if she succeeds,friends of the congressman have assured her that they can arrange a spot forher as a legal commentator on a national media outlet. For a woman livingalone, with few close friends, a celebrity life does have its appeal.
But as the media close in, houndingeveryone connected to the case, C. J. finds connections she had neveranticipated. When Alana Martin is found dead and C. J.'s investigatorimplicates Rick Slater, C. J. is slammed between the media and the need todefend a client she no longer trusts. Then he delivers a bombshell: C. J.'sdaughter, Traci Willis, the child she gave up for adoption seventeen years before,was a friend of Alana Martin's. Traci has information that could save RickSlater but at the same time could reveal a devastating secret that would putC. J.'s career-and even her life-on the line.
Genres: