Darkhouse
Unabridged Audiobook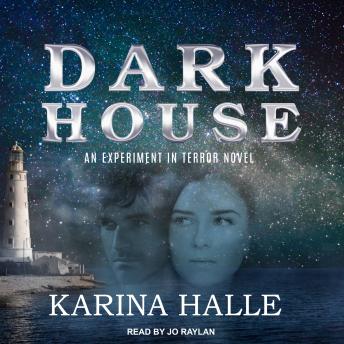 Duration:
7 hours 57 minutes
Summary:
Take all the suspense and sexual tension of The X-Files, combine it with the charm and antics of Supernatural, and you get Darkhouse.

Well, not quite. Dex and Perry might have the chemistry of Mulder and Scully and the scares of the Winchester Brothers, but I promise you this duo is unlike anything you've seen before.

When twenty-three-year-old Perry Palomino explores a supposedly haunted lighthouse, she runs into Youtuber Dex Foray, a sexy, snarky and opportunistic ghost hunter who doesn't quite believe in ghosts. What Dex does believe in is making money and in Perry he sees a viable opportunity: create a ghost-hunting show on YouTube that would rival anything you'd see on TV and watch the dollars roll in.

But creating and filming a ghost-hunting show isn't easy when there are actual ghosts haunting them-and then some. Sometimes terrifying, often hilarious, Darkhouse is the first book in the Experiment in Terror series.
Genres: