Darkness Everlasting
Unabridged Audiobook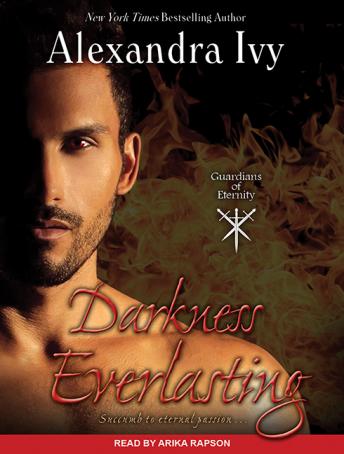 Duration:
11 hours 0 minutes
Summary:
Darcy Smith always sensed she was different from everyone else-if only she knew how different. Possessing a secret strong enough to end an entire race of demons, Darcy unwittingly becomes a pawn in an epic battle between the vampires and the weres as she discovers a new world filled with ecstasy-and dark passions.

Consumed with lust for Darcy, Styx-the Anasso of vampires-will do everything in his power to keep her out of the lair of Salvatore Giuliani, the deadly leader of the weres. But protecting the woman he loves could cost Styx the ultimate price.

Salvatore Giuliani knows time is running out for the weres. Pushed to the brink of extinction, he will stop at nothing to make Darcy his ultimate conquest and queen-for she alone holds the key to his survival. But which of these men can Darcy truly trust? For all it takes is one bite to plunge her into a lifetime of servitude-or a lifetime of pleasure.
Genres: