Darkness on the Fens
Unabridged Audiobook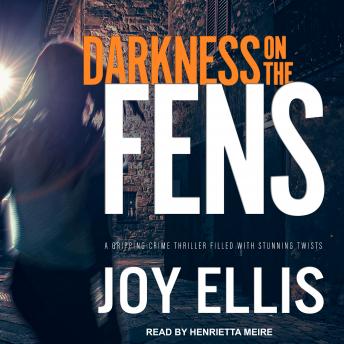 Duration:
10 hours 23 minutes
Summary:
A SERIAL KILLER ON A POISONOUS MISSION PUSHES NIKKI AND HER TEAM TO BREAKING POINT

Revellers are flocking into Greenborough for the yearly Dark Greenborough Festival, a three-day event celebrating local folklore, superstition and the darker side of life.

What the public doesn't know is that there has been a warning sent to the police, saying that Greenborough will be a very dangerous place this year. The anonymous letter ends with the Latin phrase, Mors certa, hora incerta: Death is certain, the hour uncertain.

DI Nikki Galena and her team soon discover this is no hoax, as people start dying from what appears to be alcoholic poisoning. Things rapidly escalate, and as the deaths get more horrific, Nikki realizes they have a serial killer in their midst.
Genres: