Darknet
Unabridged Audiobook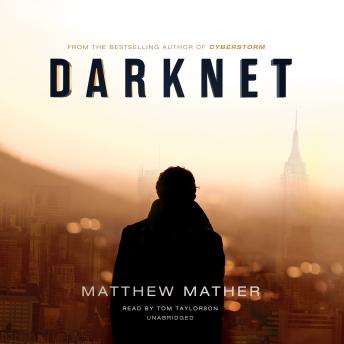 Duration:
10 hours 39 minutes
Summary:
From the bestselling author of CyberStorm comes a wild ride through the Wall Street underworld.
One minute Jake O'Connell is on top of the worldwith a beautiful family and bright future as a stock broker in New York; thenext, it's all ripped away when he's embroiled in a fraud investigation,his childhood friend is murdered, and he finds himself on the run. Dodging the FBI and targeted by the Mob, Jakeis thrown into a Wall Street underworld of cryptocurrencies and autonomouscorporations, where he discovers a dark secret setting the world on a path todestruction. He must evade the shadowy forces hunting him and find a way toredemption-but the faster he runs, the deeper he becomes entangled. In the end,his only path forward is to return to the ghosts of his past.
Darknetis a journey into the back alleys of global finance and cyber espionage, thestory of one man's quest to redeem himself and save his family.
Genres: