Dead Already
Unabridged Audiobook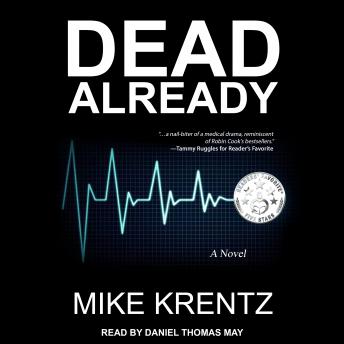 Duration:
9 hours 53 minutes
Summary:
' . . . a nail-biter of a medical drama, reminiscent of Robin Cook's bestsellers.' -Tammy Ruggles for Readers' Favorite

Suspicious deaths. Broken bonds. Lives in peril. Redemption.

Past-haunted emergency physician Zack Winston and case-hardened defense attorney Bridget Larsen battle a malicious malpractice suit. They uncover a medical conspiracy trading in drugs and murder. As they peel back layers of truth, past relationships and current alliances destabilize-threatening both their lives. A new bond ignites between them.
Genres: