Dead Completely
Unabridged Audiobook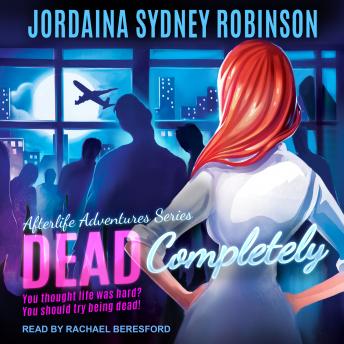 Duration:
8 hours 7 minutes
Summary:
Missing shoes, stolen paperclips, and stalkers. Oh, what an afterlife!

Bridget finally gets her first assignment as an Independent Authority agent: The not-so-glamorous case of The Paperclip Theft. Regardless, she is determined to close the matter quickly and move on to something more challenging.

And then, the dead dead body of the Afterlife Arrivals Commander topples out of the stationery cupboard.

Within hours, she's the front runner to replace him which places her neatly in the killer's sights. She's also the front runner in the pool of suspects who murdered him which unsurprisingly places her neatly in Detective Johnson's sights.

With help from unexpected quarters, and discovering some unsettling facts about the Independent Authority, Bridget has some big choices to make about her future . . . if she can dodge the killer and a prison sentence long enough to make them.
Genres: