Dead End: A Zombie Novel
Unabridged Audiobook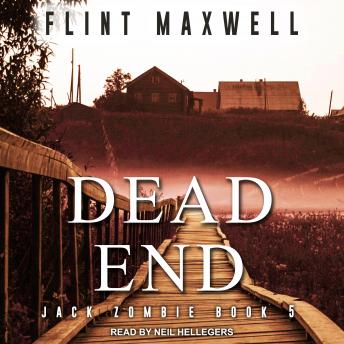 Duration:
8 hours 7 minutes
Summary:
The chances of a fairytale ending in a post-apocalyptic wasteland are slim to none. But so are the chances of surviving hordes of zombies while traveling across the country. So, for Jack Jupiter, the chances mean nothing. He hasn't stopped before and he doesn't plan on stopping now, either.

With Project Reset canceled, Jack and the group head to San Francisco, where Darlene hopes to find her mother and sister . . . dead or alive; because all she wants is closure. While on their journey, they hear of a settlement located in Golden Gate Park called Haven. Weary of what Haven may actually be, the gang proceeds with caution.

But rarely does that work for Jack Jupiter, and a run-in with a group of religious zealots known as the Red Robes slows them down, creating another enemy to worry about.

Though it's not all bad. New friendships are forged along the way, and Jack's hope never wavers, because without hope in this world, you're liable to hit a dead end.

Will Jack, Darlene, and the rest of the group get their fairytale ending? Or will their luck finally run out?
Genres: