Dead Nation: A Zombie Novel
Unabridged Audiobook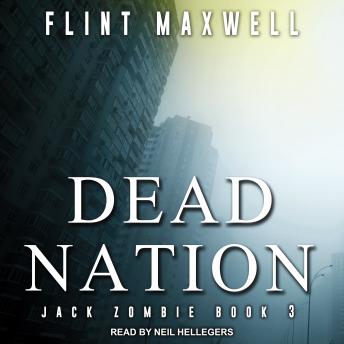 Duration:
8 hours 0 minutes
Summary:
With Eden now behind Jack, he and the group set out to find the mysterious Doc Klein, who may know how to put a stop to the zombie plague and bring peace back to our world.

But the task won't be an easy one. While traveling through the wasted East Coast, Jack and the gang get caught in a war between two groups-human cannibals and the Wranglers, the latter led by an ancient, clairvoyant woman named Mother.

It is Mother who warns Jack of the Doc's insanity. Klein has gone into the heart of our nation's capital, Washington D.C., which is so overrun with zombies, the chances of survival are almost nonexistent. But to Jack, the chances don't matter . . . because he won't stop until every last zombie is dead and our world is saved.
Genres: