A Dead Sister
Unabridged Audiobook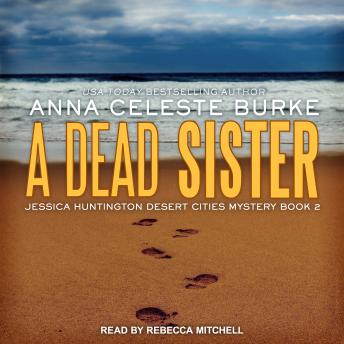 Duration:
13 hours 11 minutes
Summary:
Jessica Huntington is back in her second mystery by USA Today bestselling author Anna Celeste Burke.

A cold case heats up when the handsome detective, Frank Fontana, asks for Jessica Huntington's help. Who killed his cousin Kelly? Does Jessica want to know the truth about her high school friend's tragic death?

'The worst kind of truth is better than the best lie, Jessica.'

Jessica hopes Bernadette's right as she races headlong into Kelly's troubled past. Believed to be the victim of a hit-and-run accident in Palm Springs, the investigation into Kelly's death had quickly grown cold. Now more than a decade later, a lowlife meth addict claims to have witnessed her death and swears: 'It weren't no accident! It was on purpose.'

Why would anyone have done such a thing to the nineteen-year-old, auburn-haired beauty with a voice like an angel and a streak of wild? Join Jessica and her friends as they try to figure out whodunit and why!
Genres: