Deadly Shadows
Unabridged Audiobook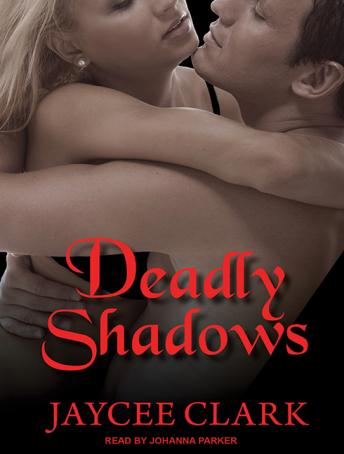 Duration:
10 hours 11 minutes
Summary:
A small, friendly Colorado town, nestled in the breathtaking Rockies, cloaks a malevolence, an evil that stalks women.
Jesslyn Black, a writer, is content living her now-single, childless life. If she keeps to herself, she can't get hurt. Haunted by the past, Jesslyn never again wants to experience the soul-shredding pain of losing loved ones.
Aiden Kinncaid is running from his own secret loss. As the CEO of Kinncaid Enterprises, he travels to this remote Colorado resort town to oversee the opening of the new Highland Hotel. Though he's not interested in any kind of relationship, he finds himself drawn to this temperamental, brown-eyed beauty. And her rough-edged attitude is a challenge to him.
But whether or not either sought a relationship, they've found one. Aiden wants to protect Jesslyn even if she claims she can take care of herself, and she finds she can't stop thinking about Aiden, even when he annoys her. Will they get their second chance at love and life before the killer eliminates one problem he doesn't need?
Genres: