Deadly Straits: A Tom Dugan Thriller
A free trial credit cannot be used on this title.
Unabridged Audiobook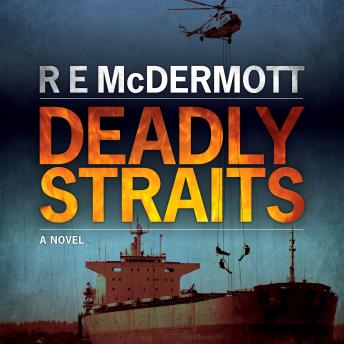 Duration:
10 hours 6 minutes
Summary:
A terror attack that stuns the world.

A deadly plot that will forever change the balance of power.

An innocent man framed for his daughter's kidnapping. 

The CIA coerces Tom Dugan into investigating his best friend's company for terrorist connections, but little does he know he will soon be implicated in a series of deadly terrorist attacks. The tension ratchets up when his friend is charged with an unspeakable crime, and then Dugan is on the run with him, racing the clock to stop more attacks while the government does everything it can to kill them. 

From the decks of tankers on the high seas to the back alleys of London and Singapore, Deadly Straits is, in the words of one reviewer, 'fast-paced, multilayered and gripping.' 

Brought to life by the superb narration of Audie nominated and three-time winner of Audiofile Maganzine's prestigious earphone award, Todd Haberkorn, Deadly Straits will keep you listening late into the night.

If you enjoy Forsyth, Ludlum, Cussler, and Clancy, you'll love the Tom Dugan thrillers. 

Get your copy today!


Note: Each Tom Dugan thriller is a standalone novel. They may be enjoyed in any order.
Genres: