Dealing Double
Unabridged Audiobook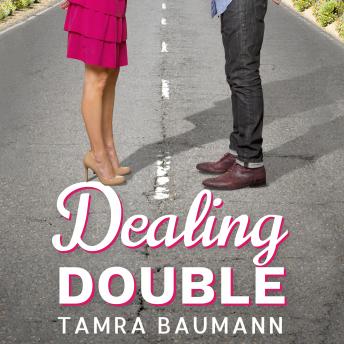 Duration:
9 hours 4 minutes
Summary:
Falling in love can leave anyone feeling a little exposed…

Archaeologist Gabby Knight has been living under an assumed identity to steer clear of her mobster father's enemies. But when she suspects her father of plotting to steal a priceless statue buried in New Mexico, she risks everything and sets out for the desert to beat him to it—and to save him from making a grave mistake. Breaking into a secluded cabin to wait out a blizzard, she's not worried about visitors. It's not like anyone would be traveling in this kind of weather…right?

Wrong. Detective Jake Morris has been ordered to take an overdue vacation, so he's looking for some quiet time in the isolated retreat. But getting clobbered over the head by an auburn-haired firecracker wielding a cast-iron pan wasn't the relaxing start he had in mind. Using a lot of charm and a little help from his prophetic ex-wife, Dani, he soon discovers who the sexy intruder really is.

Serving justice is in Jake's blood, so he can't help but join Gabby on her quest to protect the statue and catch a thief. To properly do his job, Jake knows he can flirt but better not fall. After all, what kind of future could a cop and a mobster's daughter hope to have?
Genres: