A Decent Life: Morality for the Rest of Us
Unabridged Audiobook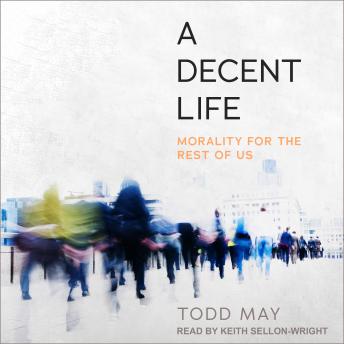 Duration:
6 hours 17 minutes
Summary:
In a world full of suffering and deprivation, it's easy to despair-and it's also easy to judge ourselves for not doing more. Even if we gave away everything we own and devoted ourselves to good works, it wouldn't solve all the world's problems. It would make them better, though. So is that what we have to do? Is anything less a moral failure? Can we lead a fundamentally decent life without taking such drastic steps?

Todd May has answers. He's not the sort of philosopher who tells us we have to be model citizens who display perfect ethics in every decision we make. He's realistic: he understands that living up to ideals is a constant struggle. In A Decent Life, May leads readers through the traditional philosophical bases of a number of arguments about what ethics asks of us, then he develops a more reasonable and achievable way of thinking about them, one that shows us how we can use philosophical insights to participate in the complicated world around us. He explores how we should approach the many relationships in our lives-with friends, family, animals, people in need-through the use of a more forgiving, if no less fundamentally serious, moral compass.

With humor, insight, and a lively and accessible style, May opens a discussion about how we can, realistically, lead the good life that we aspire to.
Genres: