Deliverance from the Kingdom of Darkness
A free trial credit cannot be used on this title.
Unabridged Audiobook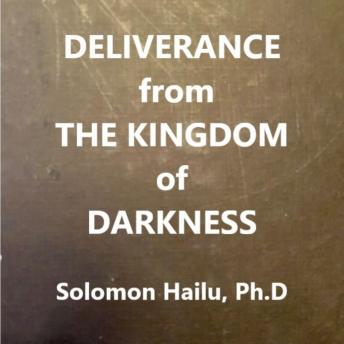 Duration:
2 hours 42 minutes
Summary:
Deliverance is to be set free from spiritual, physical, and emotional infirmities and afflictions by God's divine interventions. Every one of us needs deliverance. The audiobook outlines different ways and examples God delivered his people in the past and delivering them today. The author shares his personal experiences of many years of deliverance ministry.

The scriptures tell us that God delivers us from the kingdom of darkness in many ways. God delivers whoever cries out to him for help. All you have to do is to recognize him as your deliverer and reach out to him no matter how difficult your problem might be. There is nothing too difficult to God.
Genres: